Dust and Fume Control Systems.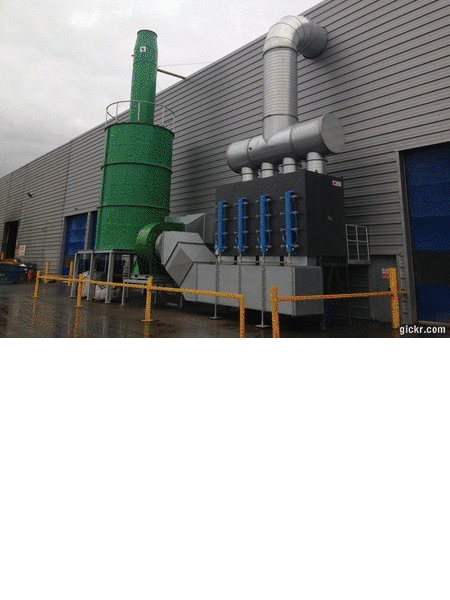 Dust and fume control is a requirement of nearly all manufacturing industries and getting the correct results are crucial,
we work in close collaboration with our customers to create tailored, dependable and cost-effective solutions that meet
stringent regulations, minimise energy usage and aid production output by focusing on system reliability.
We design dust and fume control systems to suit all applications, whether developing a new manufacturing process or
upgrading an existing installation we offer a complete solution from start to finish together with back up maintenance
and replacement fans, filters and components.
Supply only projects or complete design-install option available.
Fans; industrial, commercial and domestic.



             Where to begin; centrifugal, radial, axial, atex, bifurcated, mixed flow, 
             forward, backward or radial curved, direct or belt driven, in-line, pedestal, 
             wall or roof mounted, quite simply there are hundreds of fans on the market 
             all with different characteristics and for different applications, our fans have been
             selected from chosen European 

manufacturers for quality, reliability and longevity.
             W

hatever the application contact us and we can select the correct fan that is right for you, 




                                                        we hold a large stock of our most commonly used fans and delivery is free throughout Ireland.
Paint extract booths.
            From dry filter booths and water wash booths to fully automated paint lines,
            heated spray rooms and driers, all units are fully modular construction in a vast 


            range of sizes and types designed and manufactured to quality standard ISO 9001 




            and compliant with current health and safety legislation.




            Top or rear mounted belt driven axial fans with external motors supplied with starters. 




            Simple low cost maintenance with a choice of easy fit, low cost filters. 




            Self assembly kit form or full on site installation service available. 




            Fast delivery, most sizes in stock.
Kitchen extract hoods.
We supply a quality range of extraction hoods in various lengths, depth and heights to

cover all cooking equipment; our range includes angled wall hoods, canopy wall hoods
and island hoods, custom shaped hoods can be made to order, so even if space and
headroom is limited; we have the hood. All our hoods are expertly manufactured from
304 stainless steel complete with grease channels and grease discharge tap for easy
cleaning, integrated lighting and flame protection baffle filters.
Options include separate or integrated fan, speed controller, carbon filter unit and ducting.
All hoods conform to Commercial Kitchen Requirements DW 172 and CE certified.
Filters.



Our extensive range of filter products are selected from leading filtration 


technology companies world wide with successful track records in the 




development and manufacturing of high-quality filtration solutions used 




in a broad variety of applications. Our range offers the highest filtration 




requirements in quality design and advanced environment-friendly 




manufacturing. Our range includes HEPA filters, bag filters, fan coil filters, 




grease, paint and carbon filters in various sizes and specifications. 




Please contact us for any questions or enquiries you may have.
Silencers/Attenuators.
Our range of rectangular and cylindrical duct attenuators provide effective noise 


reduction at substantial savings over other noise reduction methods because our 




products are laboratory-developed and tested under controlled conditions. 




Moreover, duct silencers are manufactured to specific metal tolerances with 




controlled acoustic infill and flow resistances to achieve consistent results.




Manufactured in a variety of steels in square, cylindrical and flexible.




You send us the required specification and we select the best product available.
Flexible ducting.

 

                With over 40 different types in our standard range we have the right 




                flex for you; insulated, non insulated and acoustic flex, high and low 




                temperatures and fire resistant. Hvac, domestic, industrial, agriculture, 




                dust & fume, material handling, chimney liners, the list goes on, 




                Contact us today for details and the best possible quote. 
Grilles and louvers.




            We supply literally hundreds of different grilles and louvers from 




            a comprehensive range manufactured from mild steel, stainless 




            steel and aluminium, the range includes duct grilles, ceiling grilles, 




            floor grilles, swirl diffusers, slot diffusers, disc valves, wall grilles 




            and architecturally aesthetic wall and penthouse louvers. 




            Standard grilles are constantly re stocked so order to delivery is swift.
Ventilation Ductwork.
Spiral duct. 


Our spiral ductwork is manufactured in diameters from 80mm through to 1250mm 


in custom lengths from 1.2 metres to 6.0 metres and we have the expertise to 




supply any type of fitting you will ever need.





Square duct. 




Many of our trade clients for spiral products manufacture square ductwork so in turn 




we source square duct products from them allowing us to deliver cut price, 




high quality square duct and fittings to you,,, every time.



Dust & fume duct. 


Our single seam, turned edge ductwork is the ideal solution for specific problem dust 


and fume extract requirements, duct and fittings are assembled using our fast clip 




jointing system which is designed to maximise internal duct smoothness. We also design 




machine guards and hoods aimed at user safety and unhindered machine operation.





Plasduct. 




For domestic and commercial applications in most property types, can be used with an 




in line fan to extract or supply air or with a heat recovery unit for heat recovery ventilation. 




A wide range of duct sizes and fitting and easy push fit joints ensures a simple, 




quick and hassle free airtight installation.
Our company's staff are experienced in all aspects of duct fabrication offering you a wealth of practical and
all round knowledge from design to manufacture; we understand your questions and are ready to answer them.
     

Dampers.
Ventilation Ireland offers a comprehensive range of volume control, 


shut off and non-return dampers to suit all air control needs along 




with circular and rectangular fire dampers manufactured from corrosion 




resistant steels, we also offer a range of blast gate dampers designed for 




use in industrial exhaust systems extracting fumes, dust, wood waste etc.




Contact us for further details on our range and for selection assistance. 
Accessories and bracketing.
As well as spare and replacement parts for all the above we stock a comprehensive selection
of associated components for all ventilation systems including access doors, jointing clips,
flanging, insulation and sound absorbing materials, anti vibration pads, fan belts and pulleys,
together with bracketing systems, mastics, sealants and consumables.
The majority of these items can be despatched same day and bulk delivery is free.


______________________________________________________________________________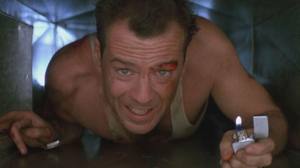 Don't get stuck ,,,, Call Us Today
For further details on all our products and services,.